The overview of the comparison

The networking of digital audio has made rapid progress in recent years. However, we need to know how the audio signal changes according to distance in analog transmission at the microphone-level. During the dress rehearsal of the Volksoper Symphony Orchestra Vienna on January 7, 2014 at the Kani Arts Center ALA, three pairs of microphone signals were recorded. Same model of microphones, the same preamplifier and the same DA converter as YAMAHA Rio3224-D were used. Only the length of analog cables between microphones and each preamplifiers are different.
In such a case, if one microphone signal is splitted with parallel analogue connection, the connected devices interfere with each other. To avoid that we set three identical models of microphones. It was confirmed in advance that the microphone had the same sound quality at the same level by using a pink noise test.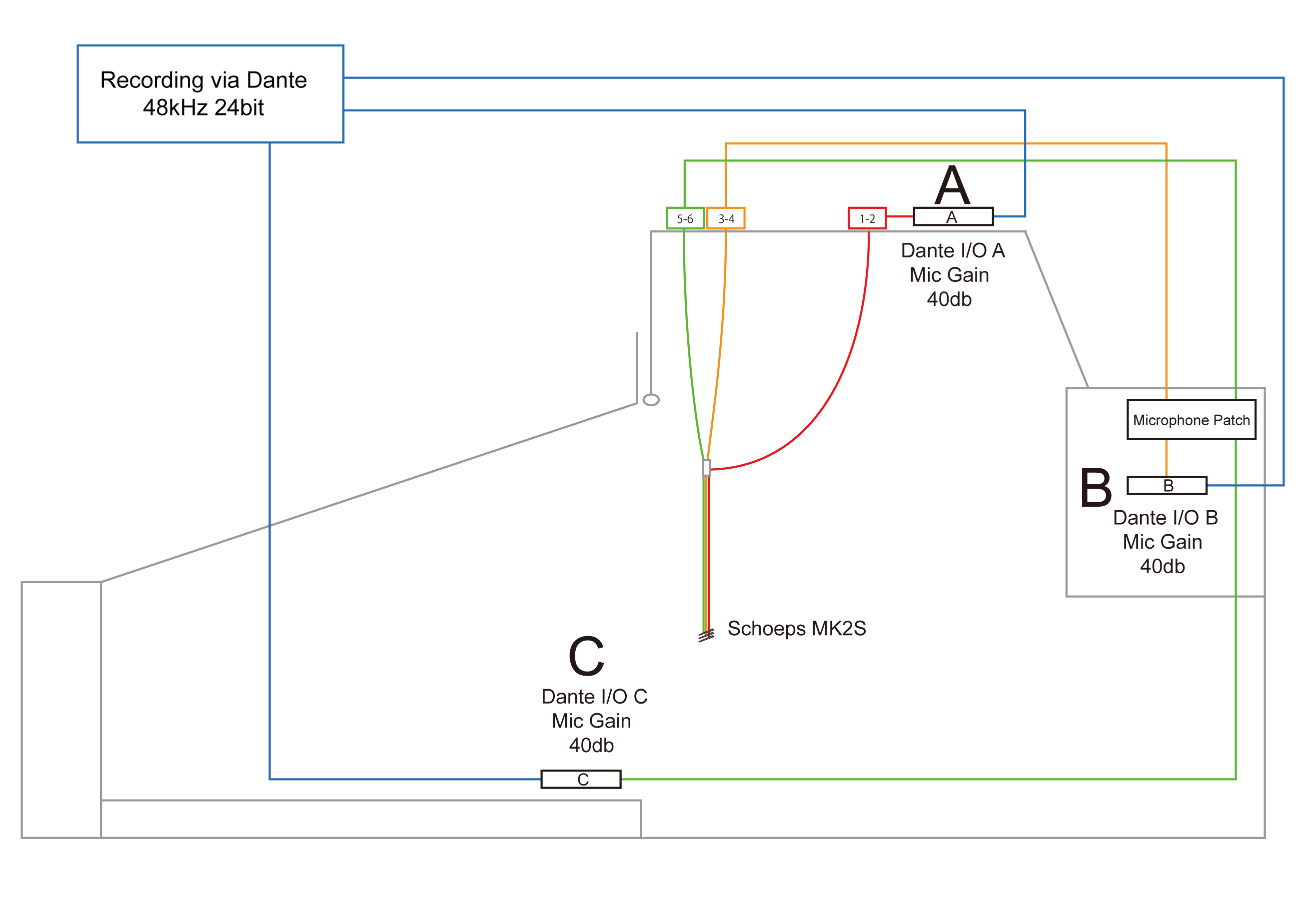 Music 44.1kHz 16bit wav
No Music only the Hall Atmosphere 44.1kHz 16bit wav
11 Dec 2020 Updated
Copyright © 2020 Kazuya Nagae

All Rights Reserved. | Home |